If your actions inspire others to dream more, learn more, do more and become more, you are a leader.
— John Quincy Adams, 6th president (1767-1848)
The attorneys presented on this page have been nominated by their colleagues for leading by example with a standard of integrity and character which has inspired us.
Deputy District Attorney Stacie Mathews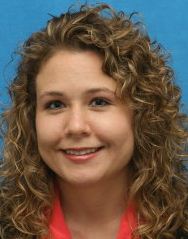 Representing the People means more to Deputy District Attorney Stacie Mathews than just showing up for court. Deputy District Attorney Stacie Mathews represents the People by working tirelessly to prepare her cases, helping her colleagues, and reaching out to victims of crime in Riverside County.
DDA Mathews completed her undergraduate education at Northwestern University with a bachelor's degree in journalism.  After working in journalism for several years, DDA Mathews attended law school at California Western School of Law with the dream of serving as a Deputy District Attorney. She quickly established herself as a talented trial advocate.   During law school, DDA Mathews was nominated as a "Distinguished Advocate" by the trial skills program after winning first place in the David M. Gill Trial Competition.  She competed in national trial tournaments such as the prestigious Michigan State National Trial Competition, where she placed as a semi-finalist against some of the nation's best trained student advocates.  The District Attorney's Office recruited DDA Mathews based on her stellar performance as a second year law clerk and appointed her a Deputy District Attorney in 2008.
Once she joined the Riverside County District Attorney's Office, DDA Mathews realized her ultimate career goal.  She took the privilege of representing the People seriously and met the challenge with determination. DDA Mathews connects with the victims in her cases and spends much time listening to their concerns, keeping them informed, as well as, preparing them for any court hearings.  Her time spent with the victims of crime has helped DDA Mathews to understand and be compassionate for the difficulties crime victims sometimes endure and to make sure that every victim's voice is always heard.  It has been said that there are only so many hours in a day.  However, DDA Mathews has a simple solution, "Use as many of those hours as necessary to make sure the job is done right.  The People deserve no less!"   To DDA Mathews, representing the People means caring for the People and leaving no stone unturned.
 

Deputy District Attorney Francisco Navarro
Giving back to the community has always been important to Deputy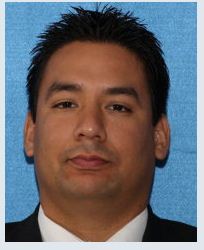 District Attorney Francisco Navarro.   He was born in Orange County, California to working-class immigrant parents and grew up in Buena Park where he starred on the basketball team for Buena Park High School making All-League his senior year.  DDA Navarro credits his parents for teaching him a strong work ethic and instilling a belief to give of his time to help those in need.
Throughout high school, college and law school, DDA Navarro worked various jobs.  DDA Navarro also found time to serve his community by coaching basketball and volunteering at the Boys and Girls Club.  While attending Western State Law School in Fullerton, DDA Navarro entrenched himself in learning the law while still having time to volunteer at Legal Aid. His strong sense of duty and giving back to the community still resonate today.
DDA Navarro started his legal career as a Riverside Deputy District Attorney  in December of 2006 and has worked in misdemeanors, Identity Theft, General Felonies, Drugs and currently is assigned to the prestigious Gang Unit.  The common theme in DDA Navarro's distinguished career is his work ethic, sense of pride, dedication to his craft, his willingness to help his fellow co-workers and his desire to better his community. Fluent in Spanish, he is often called upon to translate for witnesses and victims.  DDA Navarro mentors less-experienced attorneys in the office and coaches a Mock Trial team, a state-wide competition where teams of high school students participate in "court room trial."
When DDA Navarro is not serving the community, he enjoys playing on the DDA basketball team the "Shakers", spending time with his girlfriend, watching the Lakers, yard work and chasing down the Kogi BBQ truck to eat their sliders.    Riverside County is in good hands because of Deputy District Attorney Francisco Navarro's tireless work ethic to keep the county safe.